83rd Annual
Chuckwagon Days
July 3 & 4, 2017
Always over the 4th of July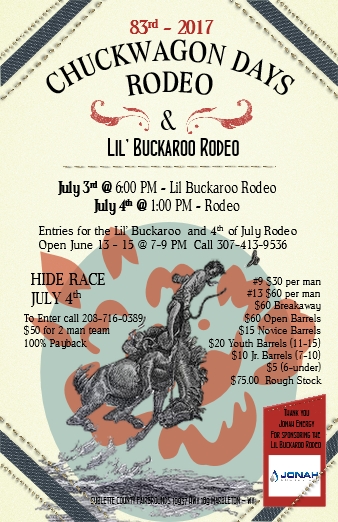 Updated July 2, 2017
Chuckwagon Chug 5 & 10K, Pancake Breakfast, Parade, Free BBQ,
Lil' Buckaroo Rodeo, Hide Race, Rodeo, Street Dance, 4th of July Fireworks
Directions: Sublette County Fairgrounds, 1 mile north of Marbleton on Hwy 189.
Map to Rodeo Grounds
Chuckwagon Days are always held over July 3rd & 4th. The celebration includes an early-morning walk/run, a parade down main street in Big Piney, a free BBQ cookout, a Lil' Buckaroo Rodeo for youngsters up to age 12, rodeo, and fireworks on July 4th.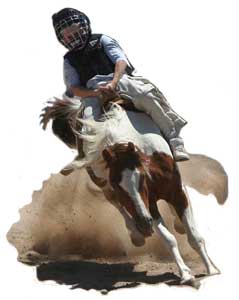 The parade is held down Budd Avenue in Big Piney. The free BBQ cookout is held at the Sublette County Fairgrounds just north of Marbleton. Free-will donation. Usually a lot of Big Piney High School alumni show up for this weekend, and some reunion activities may be scheduled.
The Lil' Buckaroo rodeo for the kids includes stick-horse barrel racing, goat-tail trying, calf roping, calf riding, mutton bustin', and mini bulls. Admission is free for spectators.
The adult rodeos are held at the rodeo grounds at the Fairgrounds. A small admission fee is charged at the gate.There is always a variety of entertainment, so watch the schedule to see what's lined up for this year's fun!
6:00PM: Monday, July 3rd - Lil' Buckaroo Rodeo



Sponsored entirely by Jonah Energy LLC
Sublette County Fairgrounds
Ag Arena
For ALL kids 12 and under, FREE ADMISSION
The Lil' Buckaroo Rodeo will be held on Monday, July 3, 2017. Entries open June 13-15, 2017 from 7-9PM, call 307-413-9536.
No participation without signed parental release. Use one form for each competitor.

Stickhorse Barrel Racing (ages 4 & Under, 5-7, 8-9)
Goat Tail Tying (ages 5-7, 8-10, 11-12)
Calf Roping (ages 7-9, 10-12)
Mutton Busting (ages 6 & under)
Bareback Riding (ages 7-9, 10-12)
Calf Riding (ages 7-9)
Mini Bull Riding, (ages 10-12)
Check-in is at 5:00PM on July 3rd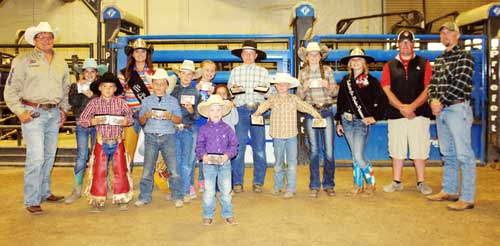 Tuesday, July 4th:
7:00AM: July 4th Chuckwagon Chug 5K, 10K Run Starts at Big Piney High School. Fundraiser for the Big Piney Booster Club. For more information contact Melanie Bennett 307-276-5758.
7:00-9:00AM: July 4th Pancake Breakfast At the Big Piney Recreation Center from 7-9 AM. Donations welcome! Put on by LDS church. (Note location change)
9:30AM: July 4th Parade Line-Up
At EOG Resources. Contact the Big Piney Town Recreation for parade and entry info, 307-276-4071.

10:00AM: July 4th Parade on Budd Ave in Big Piney
11:00AM: July 4th Free Town BBQ After the parade At the Sublette County Fairgrounds north of Marbleton. Donations greatly appreciated.
1:00PM: July 4th Chuckwagon Days Rodeo
Sublette County Fairgrounds Buss Fear Outdoor Arena
Admission $5, Children 12 & under free
Open Rodeo. Rough stock, bull riding, saddle bronc, bareback, tie-down roping, breakaway roping, ranch bronc riding, team doctoring, #9 & #13 Team Roping, open barrels, novice barrels, Jr. barrels, peewee barrels, mutton busting, calf scramble both days. Anyone can enter. Entry information: Concessions will be available.
6:00PM: July 4th Street Dance
In front of the Big Piney Library

Dusk: July 4th 4th of July Fireworks 10PM-ish
After dark, fired from Marbleton Hill
More Big Piney/Marbleton area information:
Town of Big Piney
Big Piney Booster Club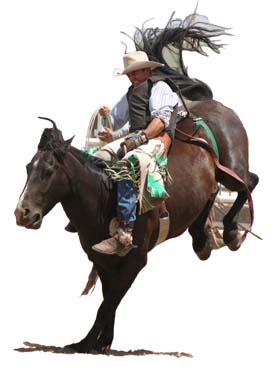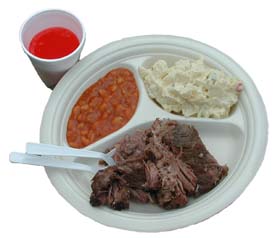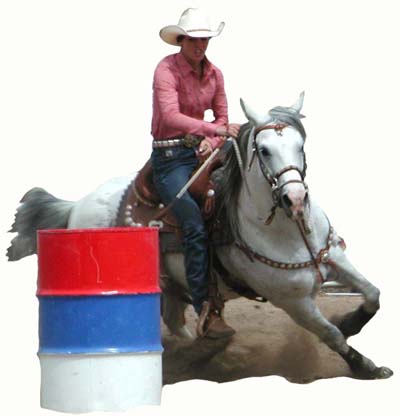 Thank you to our Sponsors!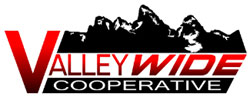 More Info:
Parade
Big Piney Recreation
Entry & Info: 307-276-4071
Lil' Buckaroo Rodeo
Entries open June 13-15, 2017,
7-9PM
Call 307-413-9536

Chuckwagon Days Rodeo
Entries open June 13-15, 2017,
7-9PM
Call 307-413-9536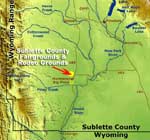 Map to Fairgrounds (PDF)
Requires Adobe Acrobat Reader to view.